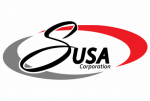 Industry Leading Experience
SUSA Corporation, previously known as Dunnage Wash Systems, Inc. was established in 1989 with a vision from major automotive manufacturers. The goal was to implement all tier suppliers to incorporate returnable packaging in their operations, which, in turn, would require cleaning after each use. With this vision in mind, Dunnage Wash Systems, Inc. built the first low cost returnable container cleaning system in the industry. As customer demand continued, our product line expanded to meet the needs of many different industries. SUSA Corporation was founded to offer versed expertise in a variety of automated industrial systems and new product development. Please take a moment to look over our web site and be introduced to a company with a proven track record delivering high quality, highly efficient, custom built industrial systems. Most importantly, SUSA Corporation rises to any challenge to meet and further exceed our customer's expectations and establish lasting relationships to sustain increased customer satisfaction.
Each new project whether it be an advanced automated system or a stationary parts washer, is designed to increase efficiency, productivity, and process effectiveness inside your industrial operations, while simultaneously contributing to decreased overhead achieving bottom line savings for our customers. 
From stationary parts washers, to automated precision cleaning systems that require no manual input and use a custom designed material handling input/output feed, SUSA Corporation is committed and confident that our experts will build a system that exceeds expectations while keeping your budget in mind and striving to capture every cost saving opportunity throughout.
arc welding of mild stainless steel and if needed we also provide metal finishing. Capabilities include #3, #4, or custom ground finishes, as well as painting, powder coating, etc. 
Our highly skilled fabricators have experience with both custom fabrication and medium volume parts.
Contact us today to learn more about our metal fabrication services and how we can help you with your production requirements.